China News Agency, Yichang, October 21 Xinhua (reporter Guo Xiaoying) reporter from the China Three Gorges Corporation of the Three Gorges Project Construction and Operation Management Bureau, according to the monitoring data, the water level of Three Gorges Reservoir on the 21 day 7 PM has been raised to 175 meters.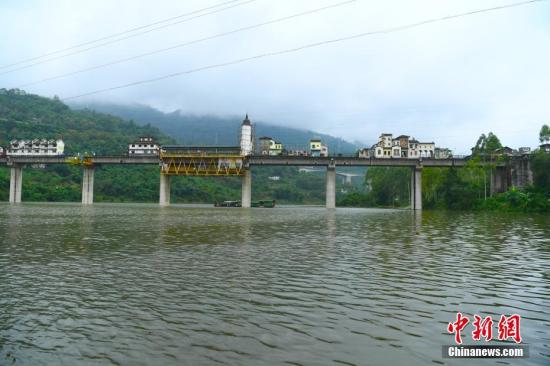 It is reported that the Three Gorges Reservoir since 2010, the eighth time to achieve 175 meters of experimental water storage targets, but also since 2010, the Three Gorges Reservoir completed the first year of the goal of water storage.
Since September 10th since the impoundment, the upper reaches of the Yangtze River and the upper reaches of the Hanjiang River occurred in autumn, the Three Gorges maximum inflow of 38000 cubic meters per second. After entering October, the Three Gorges reservoir water storage and repeated process flow of about 34000 cubic meters per second. At 8 in October 6th, the inflow volume of the Three Gorges reservoir was 34800 cubic meters per second, ranking the first place in the largest flow in October since the establishment of the database in 2003.
During storage, the Yangtze River flood control, Danjiangkou and other important scientific scheduling of the Three Gorges reservoir, on the premise of ensuring the safety of flood control and safety engineering, shipping safety, taking into account the impounding flood, flood control and water use smooth convergence. Strict implementation of the Three Gorges Reservoir of the Yangtze Fangzong transfer order, control the discharge, ensure the impoundment of Three Gorges Reservoir process and orderly production power, and effectively protect the safety of shipping.
During the impoundment process, the Three Gorges project continued to strengthen the monitoring of water quality, power plant units, ship locks, reservoir banks and main buildings. Data show that during the impoundment process, the indicators of the Three Gorges Project remain safe and stable, and all aspects of the project are functioning normally.
175 meters is the normal water level for the design of the Three Gorges Project. The Three Gorges reservoir is impounded at the end of the flood season to maximize the comprehensive benefits of navigation, power generation, water supply and drought resistance. The experimental water storage was officially started at 0:00 on September 10th, the water level was 153.50 meters, the cumulative water level increased by 21.50 meters, and the cumulative water storage capacity was 17 billion 485 million cubic meters.
This year is the second year of the joint operation of Xiluodu, Xiangjiaba and the Three Gorges reservoir. Previously, Xiluodu and Xiangjiaba reservoir has been approved by the Yangtze River flood control requirements, respectively, in September 1st 5, and began to water. Monitoring data show that in October 4th, 9 and 20 October 17th, Xiluodu Reservoir, Xiangjiaba reservoir water level has reached 599.60 meters, 379.71 meters, two reservoirs at the end of flood storage work has been completed. (end)